How to elope in the UK and why you should
With all the craziness in the world right now, big gatherings have been ruled out for the time being. Covid wedding rules are changing all the time and usually come into effect with little time to change plans. This is making wedding planning all kinds of hell and in turn, causing couples looking to get married, crazy amounts of stress. So why not forget the guest list, the huge venue, and the pressure and instead just plan something for the two of you? I'm by no means saying this is the solution for everyone, but it's definitely something to consider.
The official definition of an elopement is 'run away secretly in order to get married.' As you can imagine, this isn't quite what I'm suggesting. In modern terms, to elope is just to get married with the two of you, or a small collection of friends and family (I'm talking single figures). Unlike weddings, there's not really a norm for the day to follow or traditions like cake cutting. Instead what you decide to do on the day, is ultimately down to you. It can be as simple as going to a registry office then for a nice meal, or as crazy as climbing a mountain to say your vows at the top. In the UK for the marriage to be legal, there must be two witnesses, so this is needs to be considered. These witnesses can be family or friends or even your photographer/videographer.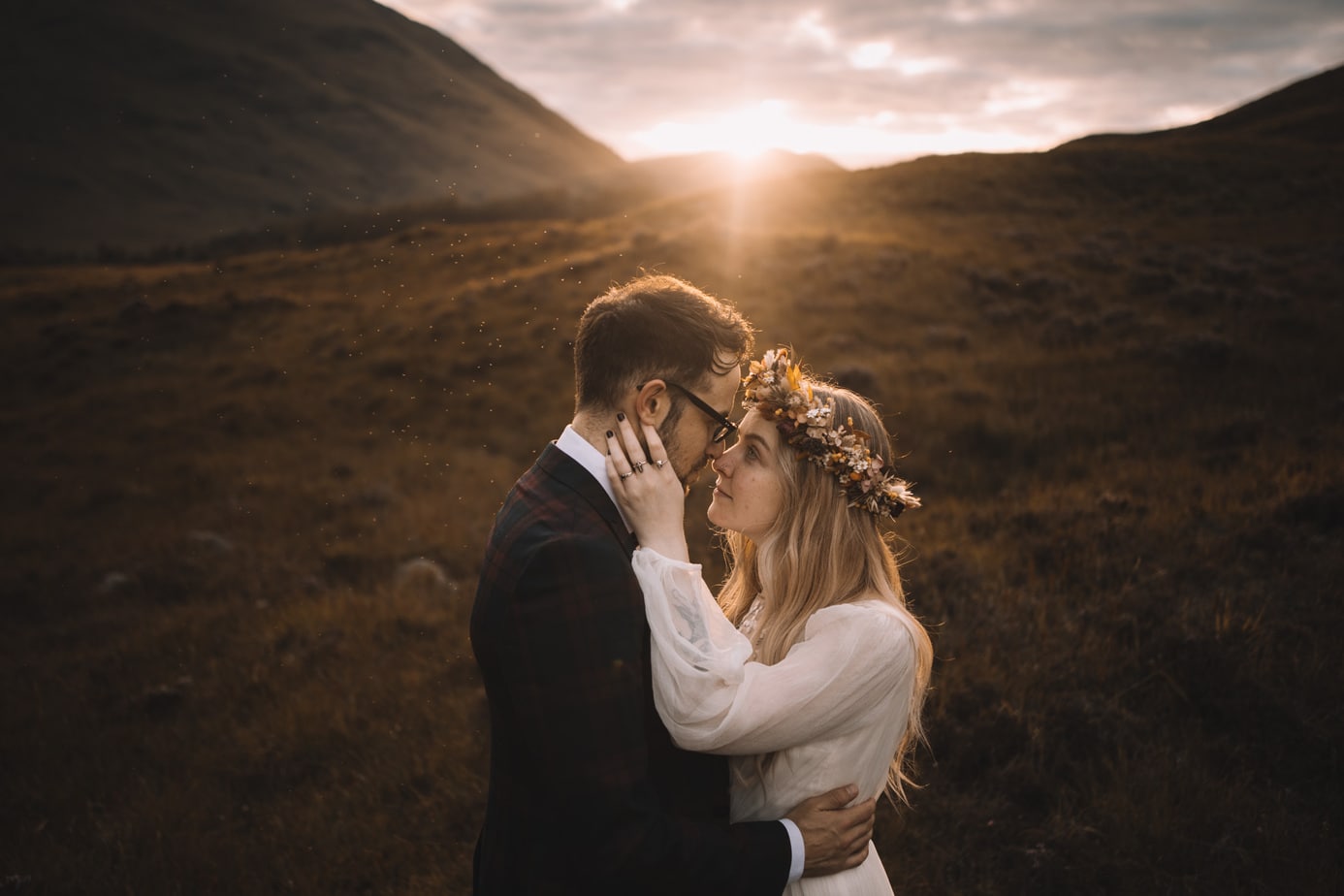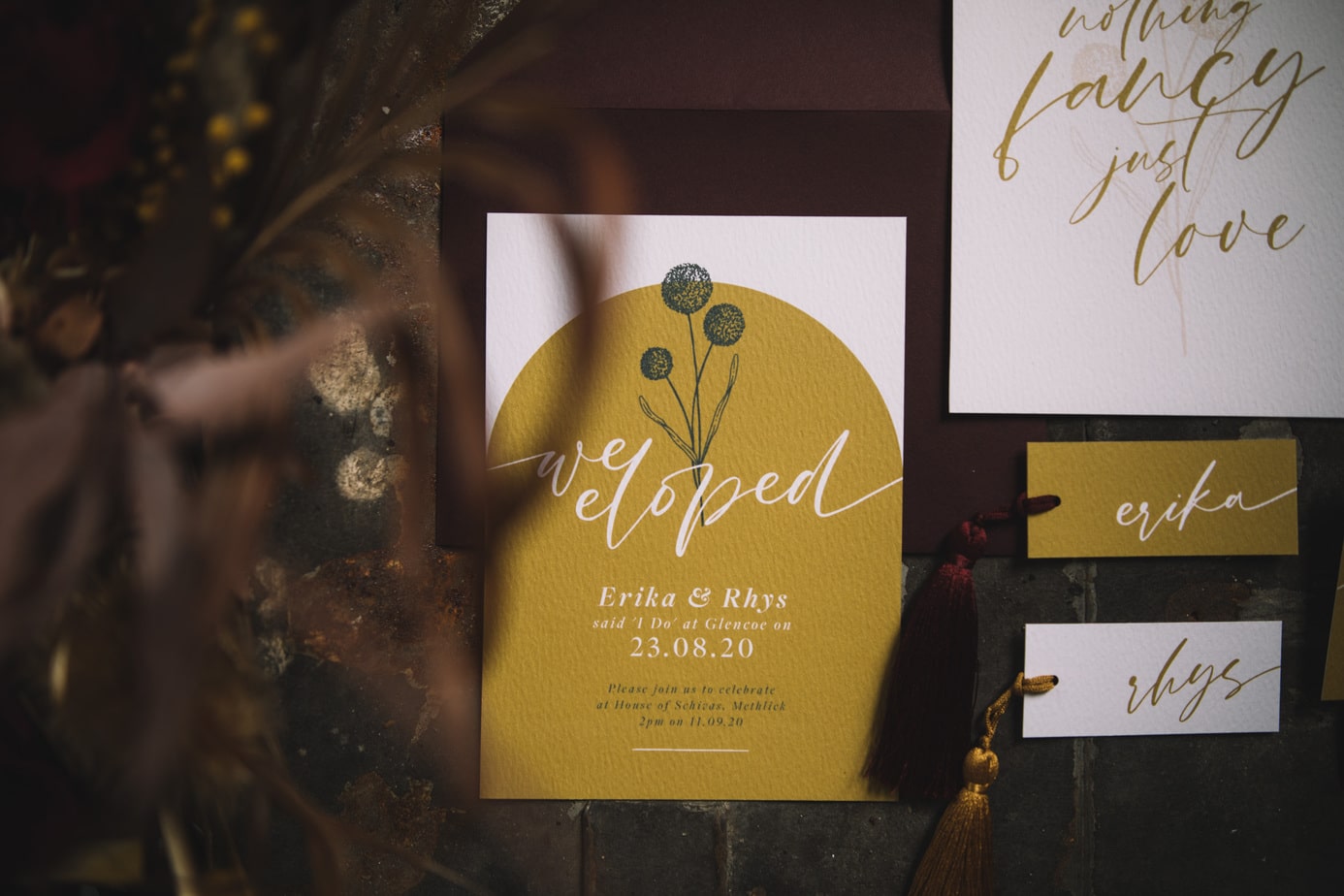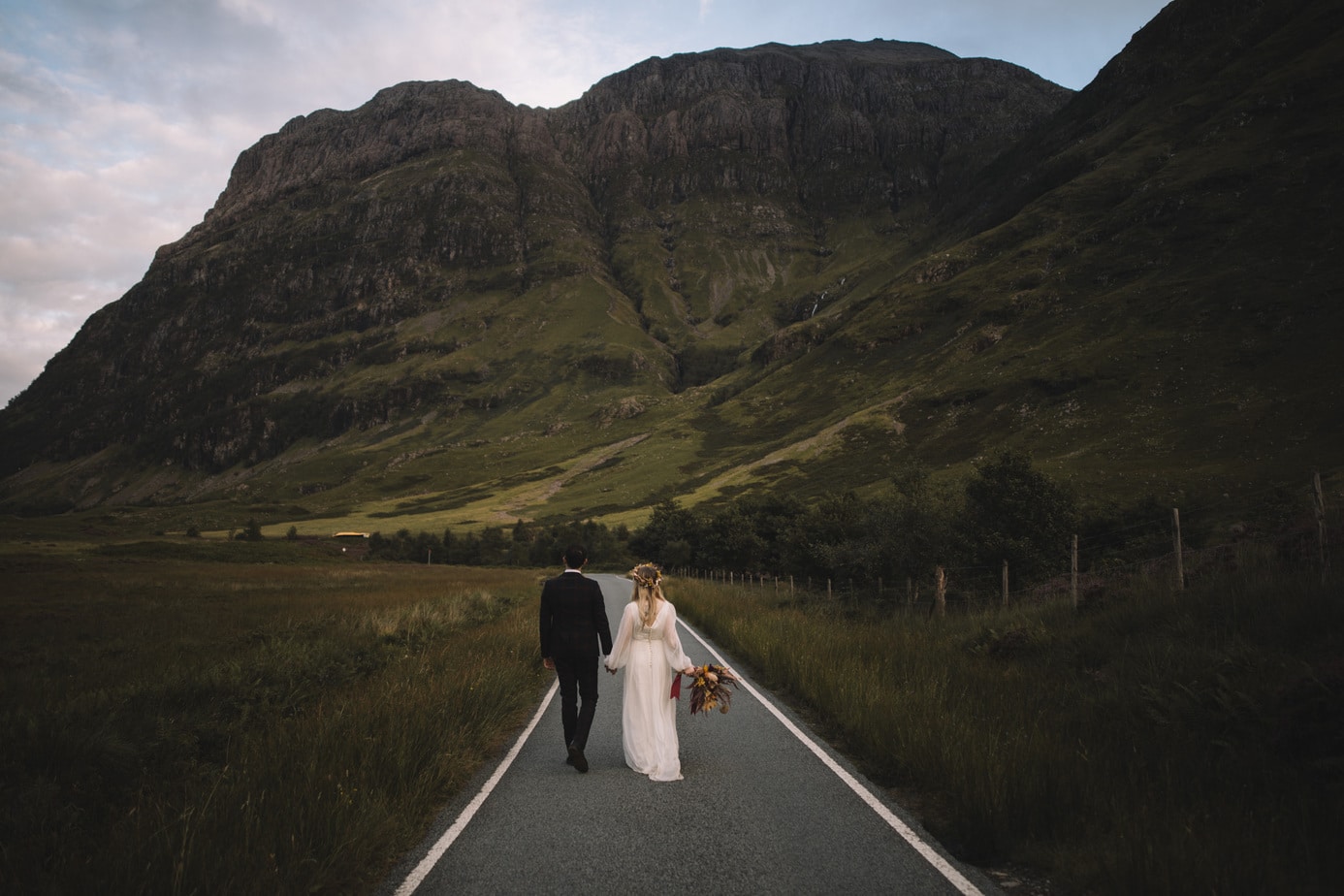 As I previously mentioned, eloping isn't for everyone, but there are some really great benefits to eloping and it is something most couples don't even consider. It's important to think about what you want to get from your wedding day and how you want the day to feel. The great thing about elopements is the day is all about you, as a couple. With so few guests it means less time worrying and organizing people, meaning you can just focus on each other.
With less guests comes a smaller cost. Elopements can save you money, as you won't be spending on food for 100 guests or a huge venue. This also means you can invest on the aspects of the day that are most important to you. Maybe splashing out on a designer dress, you've always dreamed about, or leaving you with a bigger budget for the photographer you really want (me, I hope), or even going on a crazy honeymoon travelling the world.
Elopements make the guest list way easier; you can throw it in the bin altogether. So that second cousin with the 7 kids you didn't want to invite, will understand that you just wanted to spend this day the two of you. This can remove so much stress about who should and shouldn't make the cut. This also means removing the pressure of expectations, you no longer need to worry about all those eyes on you walking up the isle and can instead focus on how amazing it will feel saying your vows. You can skip the first dance you were dreading and the awkward cake cutting.
There can however be the pressure of choosing who to witness for you. This can be solved by having two photographers/videographers to witness for you. Or maybe, you have two best friends who are perfect for the job. You can always have a small group of parents and siblings to share the moment with too, the other people in your life will understand that this is how you've chosen to spend you big day.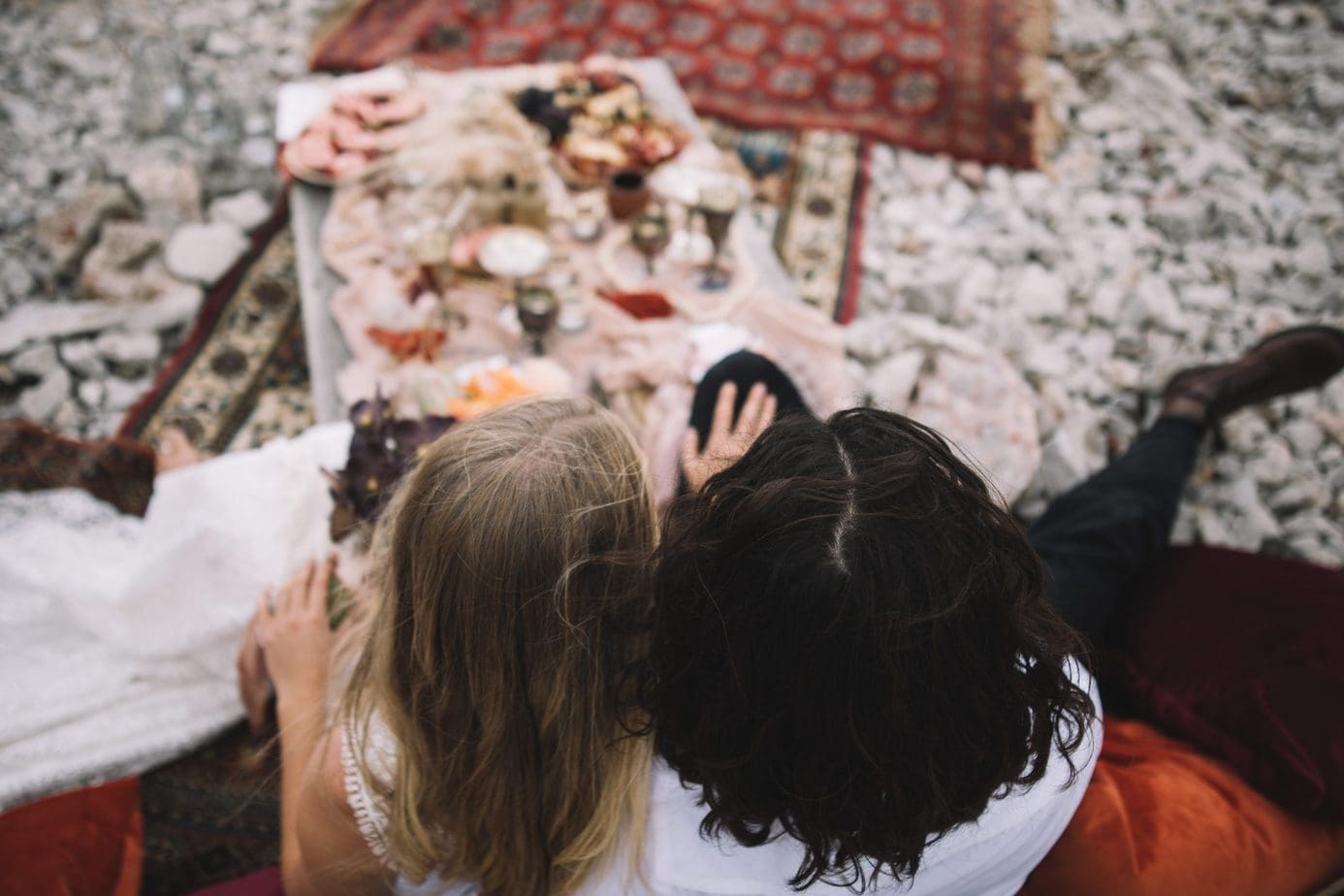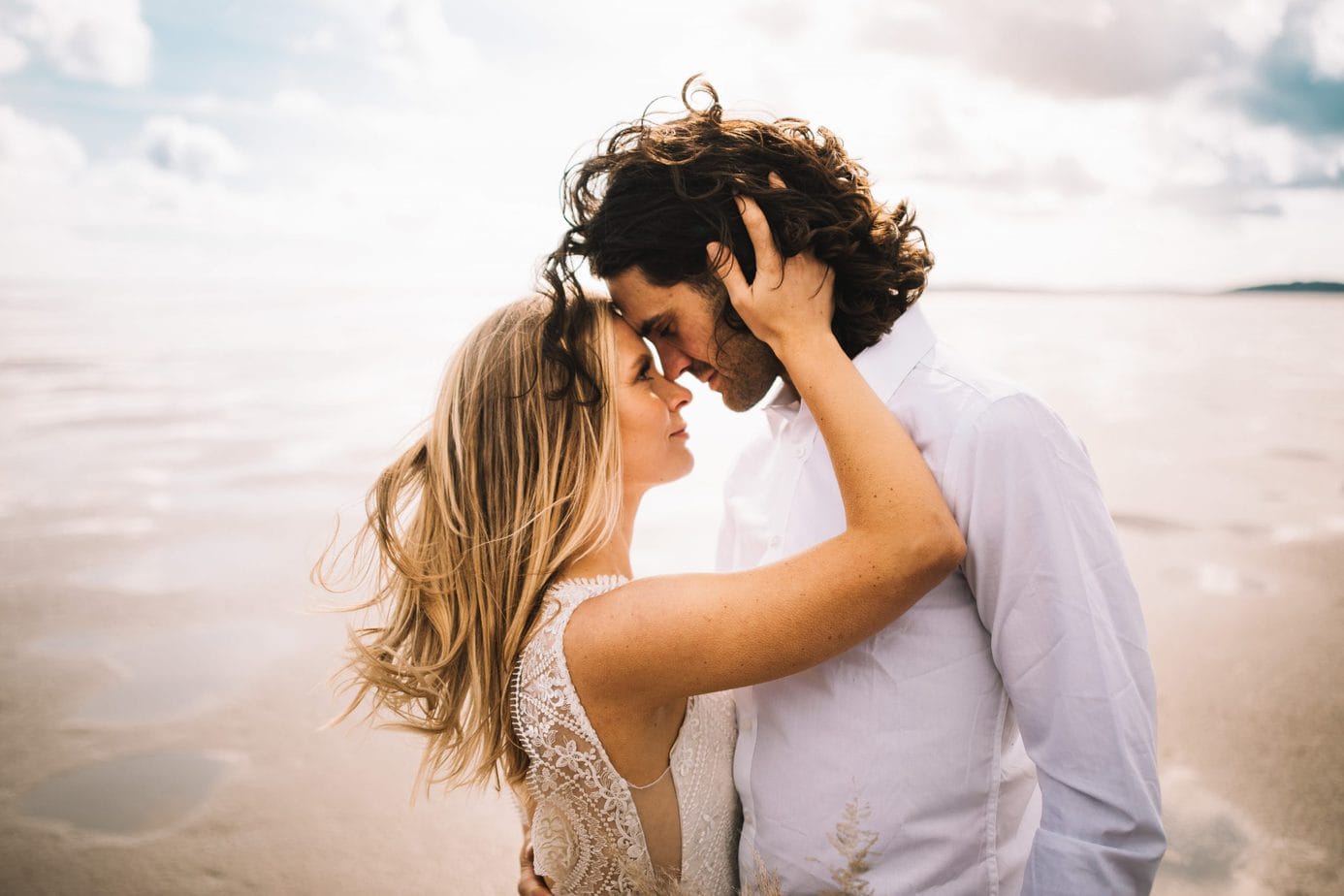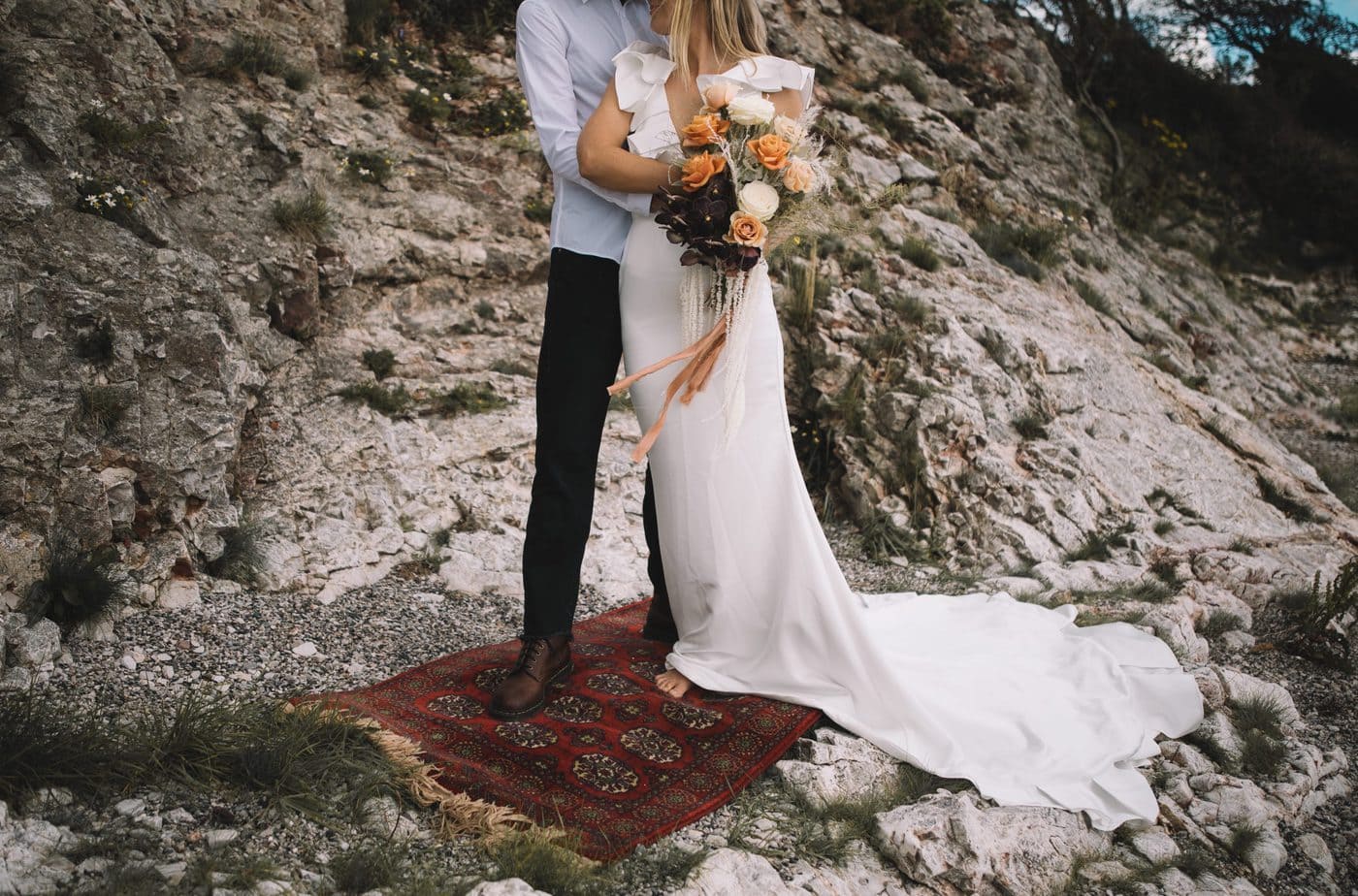 So you've decided that you're forgetting all the stress of planning the big white wedding during a crazy pandemic and instead you're going to elope, what now?
With any marriage in the UK you have to give notice of your intent to marry at least 28 days before you tie the knot. In England and wales the place in which you marry must be licenced for weddings, with this in mind most couples who elope choose to do the legal part of a different day and just go to their local registry office. This leaves you free to be as crazy with your elopement plan as you wish and also means you can have a humanist celebrant for your ceremony. If you decide to get married in Scotland then you can legally have your wedding anywhere and with a humanist celebrant, giving you complete freedom without the trip to the registry office. If you need more help and advice, or want an experience that is completely stress-free, why not hire an elopement planner like the amazing Wild heart elopements or Ella mai . Or get in touch now and we'll get the ball rolling.
Humanist celebrants, what are they and why you should have one.
Humanism is a non-religious world view that is centred around the belief that we have one precious life, and we should make the absolute most of it, helping others where we can.
A Humanist ceremony is one that is completely unique to you, one that reflects your lives together. It can be gushy and romantic and have everyone who witnesses it (including me) crying with happiness for you both. Or they can be absolutely hilarious, going through your funniest moments together and starting your marriage with love and laughter. It's completely up to you as a couple and a good celebrant will guide you and create the most incredible and personal ceremony, that you won't ever forget.
Some of my favourite celebrants include Claire Digance, Katie Matthews and Charlotte Pennefather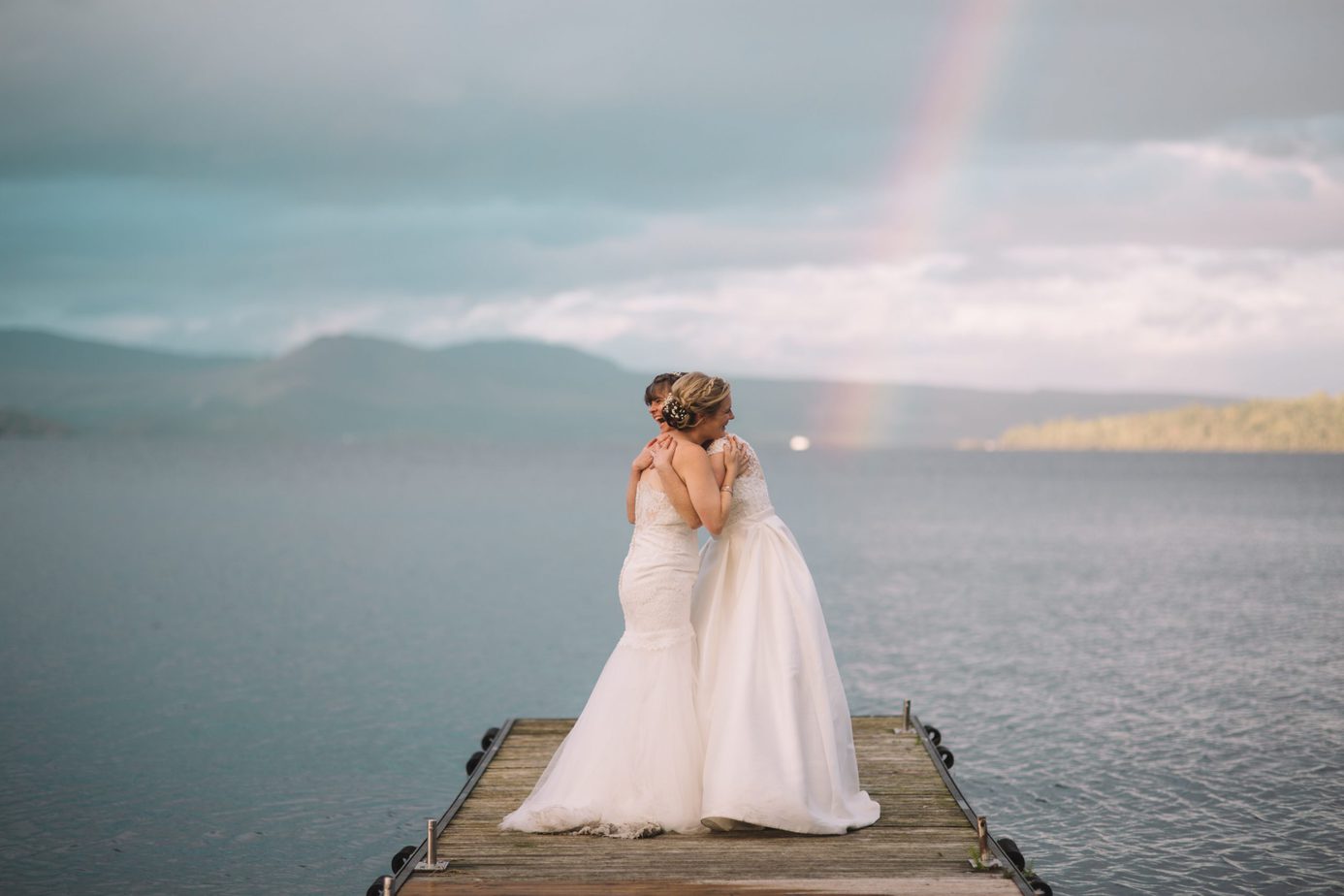 When it comes to eloping the options are infinite, but here are some of my favourites.  
Scotland– The absolute best thing about eloping in Scotland is that you can have a legal ceremony anywhere. Meaning you can skip the registry office and get straight to the good bit. It's also filled with incredible landscapes, not only stunning mountain ranges, but white sand beaches, endless lakes, and countless castles. Some of the most popular locations are Glencoe, Isle of Skye, Kilchurn Castle, Loch Lomond, Dunnottar castle.  
Peak district– Ahhh my home. Filled with gorgeous hikes, deep forests and the cutest villages, there are plenty of lovely places to elope here. Castleton is a particular favourite of mine, a tiny village nestled in the valley, surrounded by huge hills filled with crystals found nowhere else, the most magic of places. 
Lake district– Home to some of the best views in England, and as the name suggests there's plenty of incredible lakes, but also stunning hills and small villages. One of my favourite spots in the lakes is one hidden between the hills, where you can swim in the lake and take a stroll through the little forest there.  
Wales– The home of snowdonia national park, perfect for couples who want to hike to their ceremony spot or get married on the beach.
London– Eloping doesn't have to be all about the great outdoors. City elopements can be just as special and exciting. The buzz of London can be the perfect backdrop for your urban elopement, why not follow it up with drinks at the ritz.
And a few non UK options… 
Iceland– A country like no other, the land of fire and ice. It's so easy to see why this is such a popular elopement destination and one of my favourite countries. If you dream of being married in front of a waterfall and then going swimming in a geothermal river, or running across a black sand beach, then this is the place for you.
Faroe Islands– Located between Scotland and Iceland, the Faroe islands are the perfect mix of both, with gorgeous rugged coastlines and incredible waterfalls.
Lake Bled– This is somewhere I have visited while travelling and have been dying to photograph ever since. Surrounded by mountains with a tiny island in the centre, which is home to a church, it is perfect for a couple looking to combine a crazy elopement but still have the feeling of a classic wedding day.
More elopement Inspiration

Lauren Elliott Photography
25 Mottram Moor, Mottram in Longdendale, Greater Manchester, UK, SK14 6LA