7 reasons why eloping to Scotland is always a good idea
A guest blog by the wonderful elopement planners coorie
I'm sure by now you're all bored of my writing, so thought I'd mix things up and get an expert on to write this one. Coorie are a small, Scottish elopement and micro wedding planning team, helping you to plan your elopement from start to finish. The word 'Coorie' is a Scottish word meaning to cuddle or to hold someone close. I love that they describe themselves as 'embracing all things Scottish'. This team really adore what they do and have such a great knowledge of Scotland, making them the perfect answer to planning your elopement stress free. Here are their 7 reasons to why you should elope in Scotland.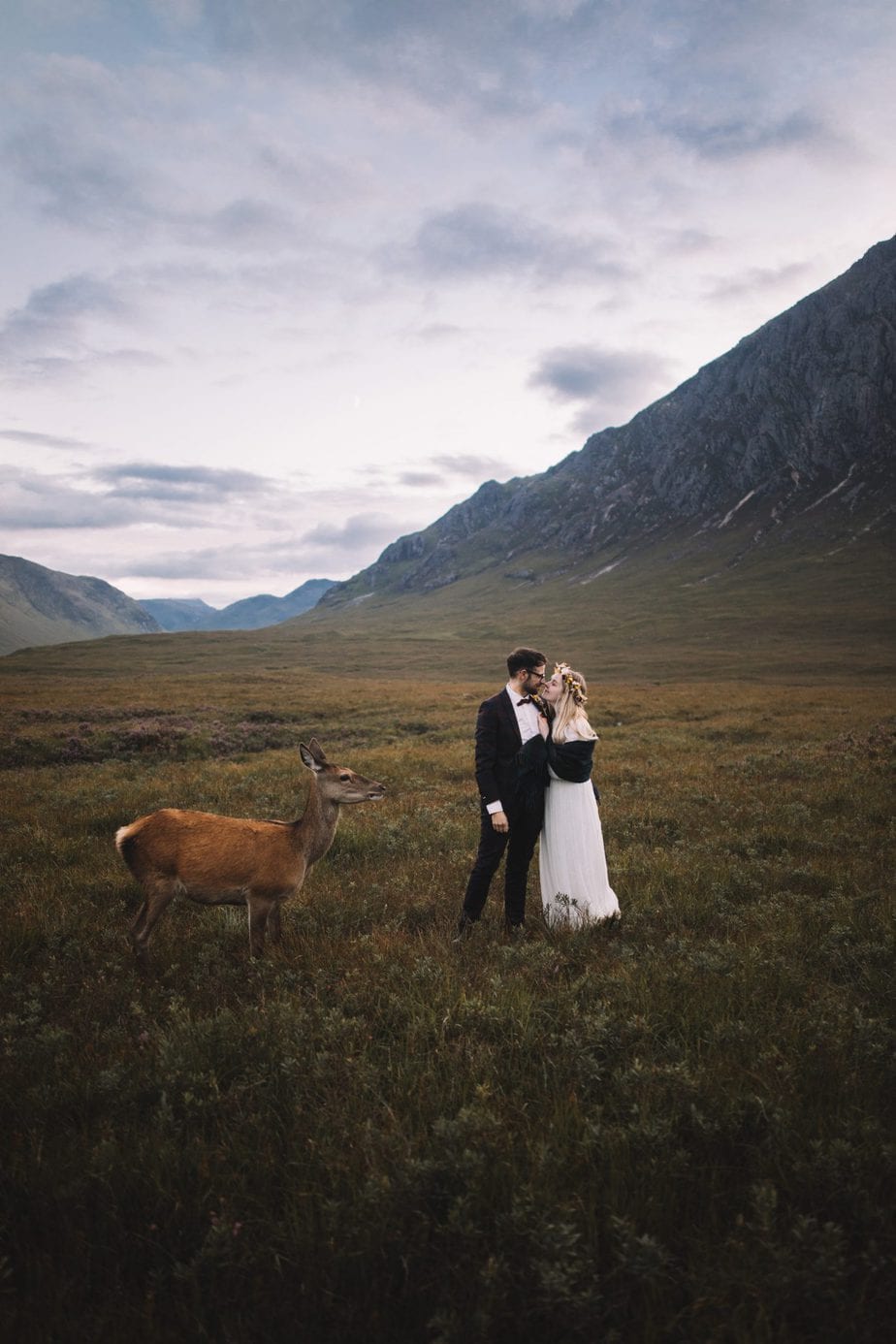 Location
We're bias but we think Scotland has it all! Are you looking for dramatic mountains? No problem! Glencoe, the Isle of Skye and Assynt are just a few of the places that offer some truly breath–taking peaks. If beaches are more your style, places like Durness, Calgary Bay on the Isle of Mull and Arisaig have beaches that would convince many you had eloped to the Caribbean, albeit not if you dip your foot in the sea. Another thing that Scotland is famed for is our castles, and boy are there a lot of them! You'll find them country wide, some balanced precariously on cliffs near the sea, and others nestled into wooded glens. You might think that castles are more of a "big wedding" sort of venue, but having something so grand in the background can be a wonderful way to add a bit of spectacle to your photos. Dunnottar Castle just south of Stonehaven, and Moy Castle on the Isle of Mull are just 2 such ruins that still have enough structure to identify as castles, but have taken on a unique character that makes them a photographers dream. For more castle inspiration check out our Pinterest board here.
Atmosphere
Despite what you might have heard the sun does actually come out in Scotland. It might not always bring heat with it, but a cold, crisp autumnal day makesfor fantastic elopement weather. Even when the weather is wild, Scotland's moody mountains and stormy seas cast an enchanting atmosphere. The changeable nature of the country's climate is actually a huge benefit to your day. It means that no location will ever look quite the same, and ensures a certain uniqueness to the look and feel of your elopement. It can add a dash of drama and exhilaration, which may be required if you've travelled any distance and need a quick energizer!
Freeedoooommm *A la Braveheart!*
Scotland is one of those rare places where you can get married just about anywhere. As well as having the freedom to pick your location, you can also get married at any time! Be that midnight or midday, seven days a week, the choice is yours. Couples from anywhere around the world are able to get married in Scotland provided there are no legal barriers (ie you're already married!). For more details on eloping in Scotland, pop over to our lastest blog,  "How to elope in Scotland".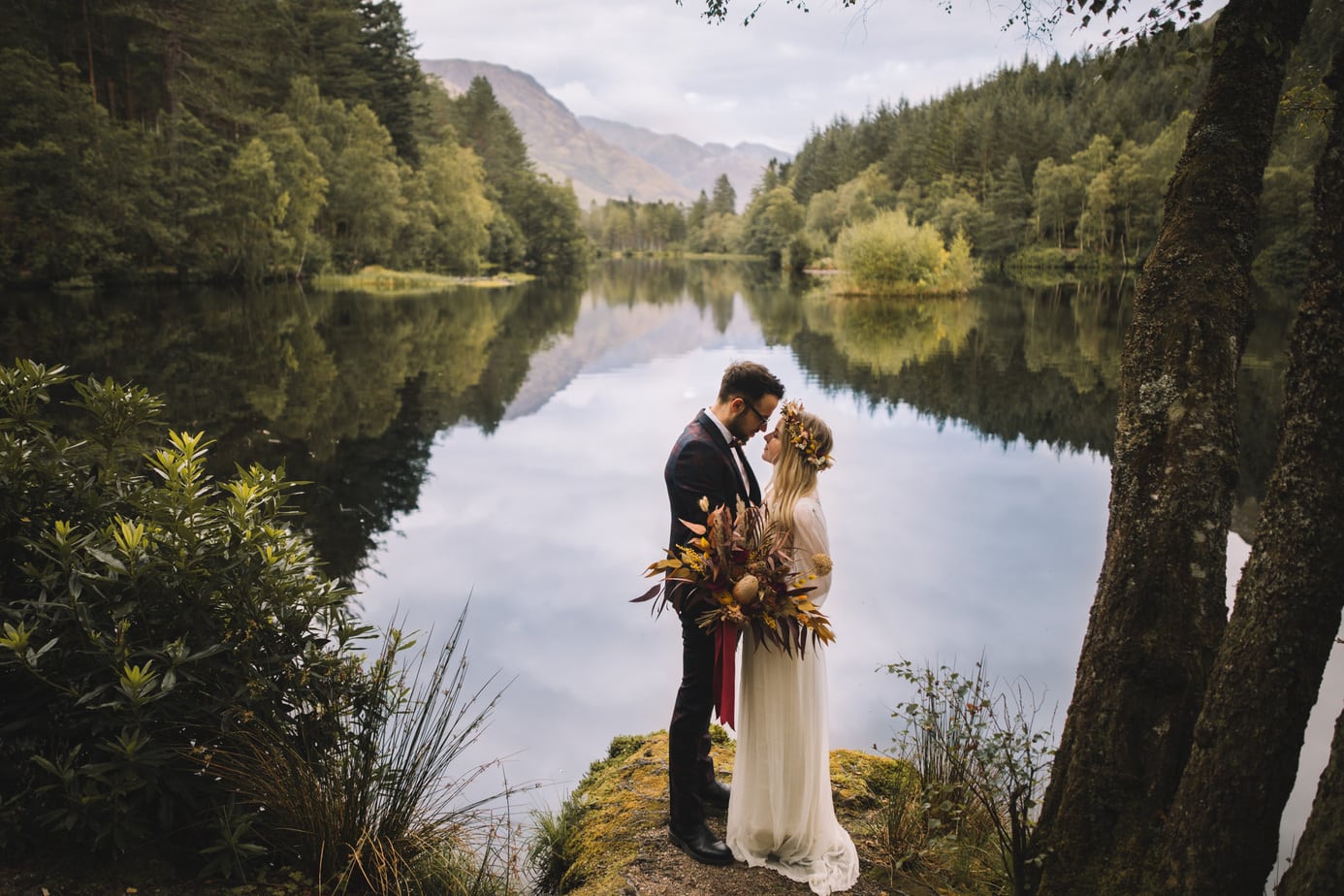 Saving money by keeping it small
It's a very British thing not to want to mention the money side of it all, but it's a real benefit of eloping. Less people means fewer mouths to feed, and likely a smaller venue to hire for overnight stays or a reception. Of courseit's not all about that, but it's a handy perk worth mentioning!
Take the pressure off
Eloping really takes a lot of the pressure out of the day. If you'rekeeping the whole thing a secret or just telling a small number of people what you're about to do, the build up isn't filled with questions from outside parties about where, when and how you're going to do things. With fewer eyes on the occasion you can focus on what really matters to you.
Dress to impress… yourself!
Many couples still choose formal wedding wear that you would expect at a larger ceremony, but some take the opportunity to completely switch things up! All options are equally wonderful, but it's great to have the choice. Hiking boots instead of heels? Cosy but stylish outerwear to keep the cold out? Count me in!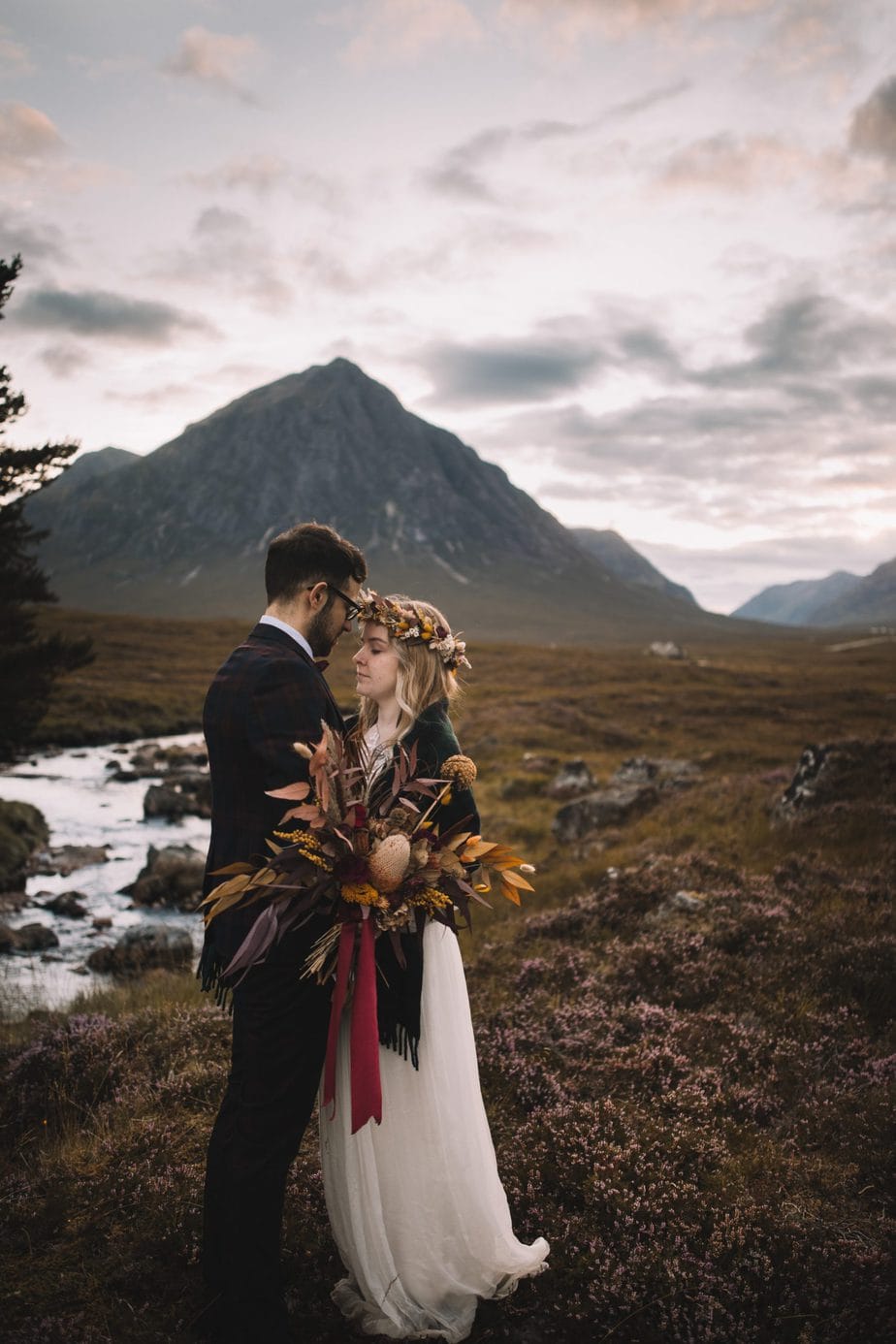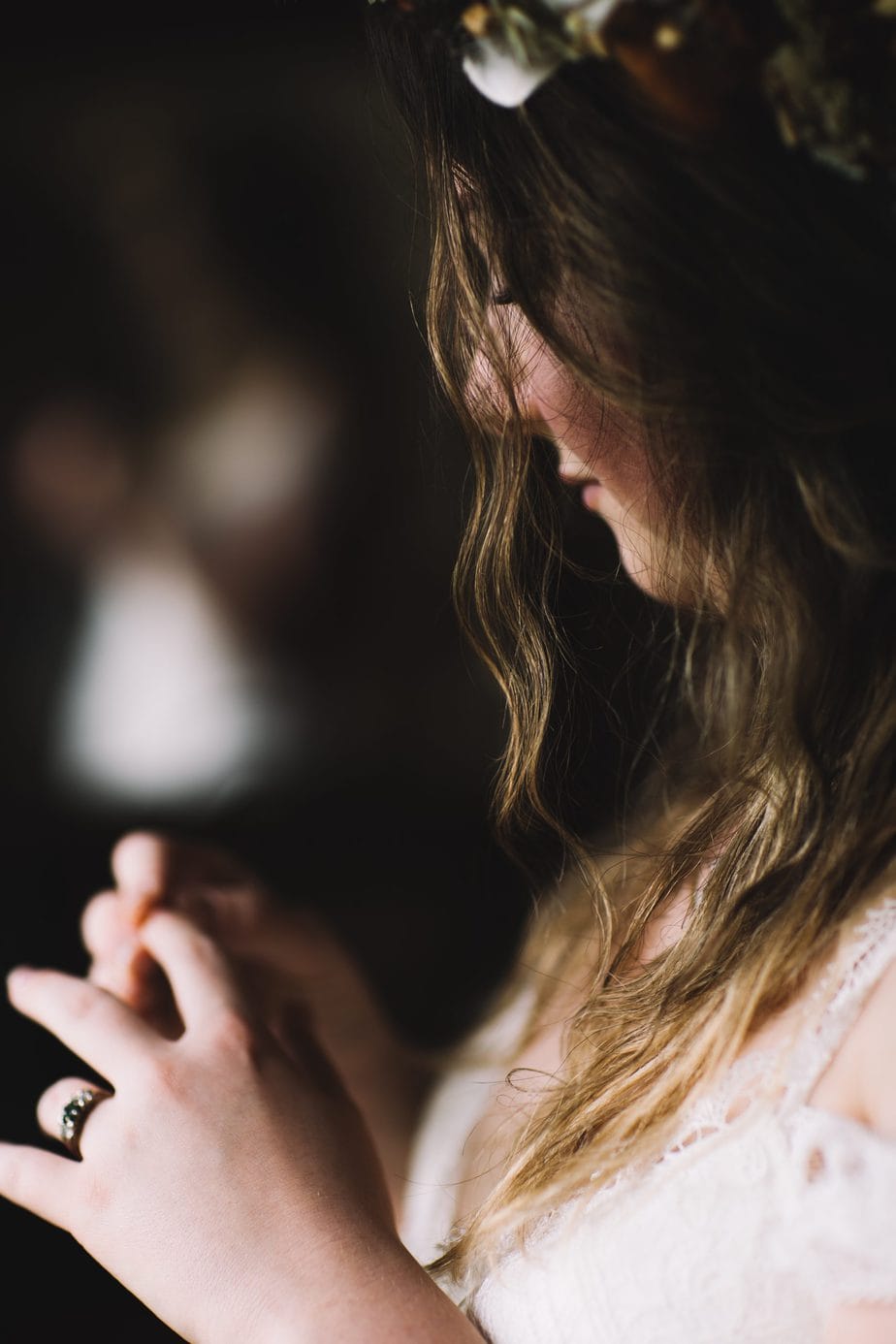 Industry Specialists
 You might be concerned that opting for an elopement means you have to do a lot more of the organising yourself, and that sourcing suppliers in far flung places could be difficult. Fear not! There are stylists, caterers and musicians out there that all either specialise in or are more suited to elopements. Imagine a solo bagpiper leading you up the glen to your Scottish mountain elopement? Or a beautifully decorated table for two, personalised to your exact tastes serving you and your partners favourite food. Elopement photography has become a genre in it's own right, with many photographers offering specialised packages with a photographer that's willing to trek through mud and snow to make it happen!
The biggest thank you to Coorie for writing this blog. I hope you all enjoyed it, for more elopement planning advice and inspiration here are some recent blogs.
Scotland elopements and weddings

Lauren Elliott Photography
25 Mottram Moor, Mottram in Longdendale, Greater Manchester, UK, SK14 6LA